With any paid search campaign, our main goal is to have maximum conversion rate with the lowest cost per click possible. There are several ways that you can go about reducing your costs within any paid search campaign.
Through higher click through rates, higher quality scores, and rotating ad copy, you can lower your cost per click by as much as 50%. However, a strategy that's been out for more than two years now seems to have gone under the radar within the Google ad words interface. Sitelinks from Google Adwords is possibly one of the most efficient things you can do for any paid search campaign.
Sitelinks from Google Adwords are simply text links that are available underneath your main ad within your paid search campaign. if you've ever noticed when a brand's homepage shows up number one in Google's organic search results there are often between four and eight text links available for you to click that lead to automatically generated sub-pages. Sitelinks are very similar to this feature, with the exception that you have complete control over the site links Google Adwords will show when a user searches for a keyword you may be bidding on. In the case of Google Adwords, up to three site links will display if your page ranks in the second or third result of paid search ads, and up to six Sitelinks will show if your page ranks number one and is considered extremely relevant when compared to other search results. You can select up to 12 site links for each paid search campaign. Google's paid search algorithm will then determine the most relevant site links to show when they are triggered. The most popular sitelinks that are selected to be shown in Google ad words are usually top level category pages. You may also want to add a contact us page if a your customers would generally rather speak to a customer service representative.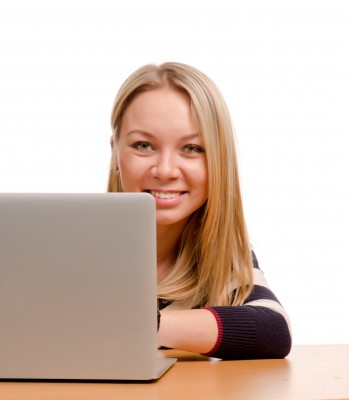 So what does this mean for your paid search campaign as well as your cost per click? While your main page search ad may have a higher click through rate, Sitelinks are a more narrow funnel to get the user to exactly what they're looking for. Even though your paid search campaign may have a click through rate as high as 5%, site links are known to have click through rates between 10 and 20% sometimes. And as any Internet marketer knows, the higher your click through rate, the lower your cost per click. Essentially Sitelinks save you money on your bottom line, as well as drive users to more relevant pages that are more likely to have them convert.
If you find that Sitelinks are successful for your branded terms, you may want to consider implementing them on non-branded terms as well. When you build out Sitelinks, they are built on a campaign level. You're welcome to use the same site links on separate campaigns, however it is highly advisable that you create a new set of links for each campaign within your paid search program.
Sitelinks will not show up nearly as often for non-branded search terms. However when they do show they can also increase your click through rates as much as four times as high as your paid search text ad that is already in place, so the effort that you go through to build out Sitelinks is more than justifiable.