It's no secret that an email campaign can truly impact your bottom line more than any other form of internet marketing. With an email list that's properly acquired, you've already got the interest of your recipients, since they've signed up for your list.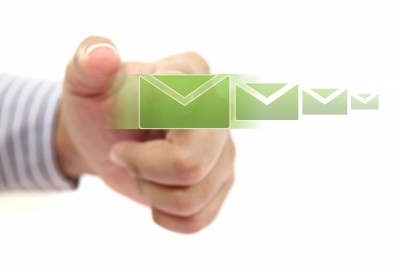 Additionally, they may have already done business with your company, so as long as you've provided the proper level of service, they'd be more than willing to do business with you again. Keeping your business' name in the back of their minds will offer the opportunity for you to earn further business, rather than a customer that was once yours looking elsewhere when they need something similar.
But the big question that we see a lot is how to actually increase the size of your email list. Any email campaign can be tough to kick start, so you've got to think creatively to get your list to the size that will actually have an impact on your brand's bottom line. Here's a few tricks to keep you going as you expand your email campaign to new levels.
Always Offer An Opt-In During Purchase
Users who are making purchases should always be given the opportunity to stay in touch with you. Generally, about 70% of people who complete a purchase with a retail website sign up for updates and news regarding products. Not having this simple sign up option is one of the biggest mistakes any business can make against their email campaign.
Include a Separate Page For Email Sign Up
Just because a user doesn't make a purchase on you site doesn't mean that they aren't interested in receiving news and updates from your business. Create a separate page that users can sign up on, and feature it predominantly on your page. You'll find that as long as you're getting a significant amount of traffic to your website, your email campaign list will grow at quite a fast pace.
Social Media Widgets
If you've got a Facebook page, you need to consider using an app to feature an email signup widget. When this is featured on your timeline, users can sign up for your email list without ever having to leave Facebook. This is an incredibly productive user experience that your fans will appreciate, and it will also grow your email list exponentially.
Run a Contest
Contests aren't just for grabbing followers on Facebook and Twitter, but they can also be used to keep in contact with users who sign up for your contest or sweepstakes long after it has ended. While you'll find that several users end up unsubscribing if they don't win, a majority of them stay and are plenty happy to sign up in the first place. Whatever you're giving away is most likely relevant to them and their interests, which means you've got something to offer even when they don't win it for free.
Finally, always use a program such as MailChimp to run your email campaign. Not only do they provide organizational resources for your campaign, but allow you to publish your emails through a variety of social media channels where people see what you're doing, but may not be subscribed to your page.