Have you taken a look at your checkout process lately? The world is a fast moving place, and people want that same speed on the web. While we have other articles that address actual site speed, the user experience on the way to the final payment page, plays a critical role in a users likelihood of converting. Unfortunately, this checkout process is usually built fairly clunky, and once you've built out security with PCI compliance, changing your secure pages is one of the most difficult tasks of web design. If you're like several older sites, here's a quick breakdown of your checkout process.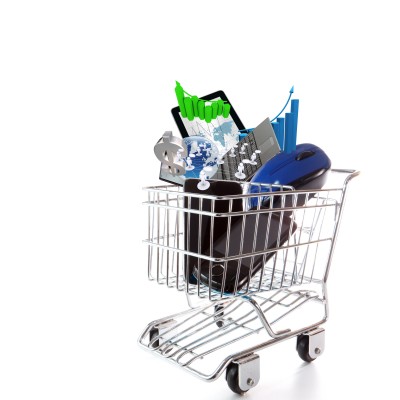 Step 1) Login or Enter Your Email
Step 1b)Create your account
Step 2) Confirm your products, Remove as Necessary or do more shopping
Step 3) Choose Your Shipping Service
Step 4) Choose Your Shipping Speed
Step 5) Enter Your Shipping Address (If it's different from your billing address)
Step 6) Leave the page.
Well that's not the way it's supposed to go, but usually the way it does go. Here's a few steps for a better process that you could use.
Step 1) Checkout.
Cool, right? One step checkout, or one page checkout, has been around for quite some time now, and it has gained huge momentum in popularity. It's simple to use, buyers don't have to wait for several pages to load while they checkout, and when they hit that buy button, they've entered all information necessary to complete the transaction.
Most customers spend lots of time researching products and pricing before they decide to go with your business. Many times, they've spend a few minutes on the fence doing customer service reviews between two companies to decide who they like better. For whatever reason, they've made the decision to become a customer with you…DON'T ruin the opportunity. You spend so much time trying to give internet users information and product availability as quickly as possible, so why would you drag down the checkout process? Patience runs extremely thin with online shoppers, and there's no loyalty involved. Customers wanted their product at the price they wanted it for and they'll go right on to the next guy if they have to. The moment you give them the chance to change their minds with something as small as a tedious checkout process, is the moment your conversion rates tank.
One step checkout is just as secure as your current process, if not more secure. Contrary to popular belief, you'll collect all of the information you need in one page, without sacrificing the loss of any customer data.
In short, One step checkout should be a no-brainer for your business and your bottom line, it's just a matter of getting it setup. When you do get it up and running, you'll see times to conversion cut themselves by nearly 50%, because of the time that's spent on multi page checkout. It's truly a win-win situation for all parties involved, most importantly, your customer.