Email marketing, when done right can be the key to adding to your bottom line. If you've got the right tricks up your sleeve when it comes time to send out those important emails with some of your greatest deals and offers, you can make users engage with your business more with every email you send out. It may seem like a simple task to just grab some email subscribers and send out whatever you want, but it comes right down to the smallest detail that can make or break your email campaign. Here are a few ideas before you press the send button again.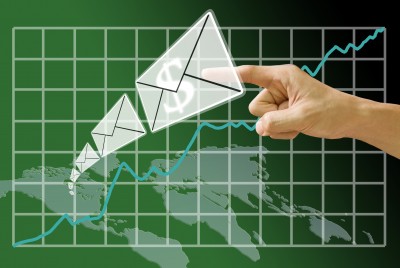 Use a Catchy Headline
There are plenty of research tools out there for finding out what headline will create the most buzz and generate the most opens of any particular email that you send out. Use these tools to your advantage and save yourself the hassle of writing a useless headline that will land your email in someone's trash bin. You'll find that you can increase the open rate of an email campaign by nearly 20% just by putting a few minutes of research into your email subject.
Timing is Everything
Always consider how often and when you push out emails. Generally, more than two emails in any 5 day period are going to earn you several unsubscribers. While you may have a lot to offer, people are often swarmed with spammy emails that they simply aren't interested in. If you overdo your email campaign, you could be sitting in the same boat as those spammers. You also always want to avoid Mondays. Since people tend to not check their email on Saturdays and Sundays, they've got several emails to go through when Monday morning comes around. Most likely, if your email isn't relevant to them on a personal level, you may find your email gets deleted quite quickly. Try for a day between Tuesday and Friday for maximum views and maximum click-throughs.
Find the Deals or Make You Own
If you have more than 1,000 products available on your website, there's a good chance that your best prices and deals are getting skipped over by visitors from other channels. Your email campaign is the one opportunity you have to communicate these valuable savings to your potential buyers. Without getting to extensive, offer several items that have big savings, and you'll find that your click through rate increases almost ten-fold.
Always Offer a Savings Code
It's OK to offer up a savings code that offers free shipping or 10% off any order. While this may not make the most amount of money for you, and can potentially create a loss, offering a savings code with every email generates opens and traffic to your website. The hardest part about selling someone on your products is getting them in front of your web page. A savings code is the perfect opportunity to get a curious shopper over to your site to save a couple of dollars.