If you haven't already heard, Google has released yet another update following their "Panda" update over the last two years. In order to create better search results for users who search on Google, they strive to create more relevant results with unique content. To rank on Google, you simply need to follow the rules of the Google guidelines and you can have SEO success with the right amount of useful content. However, if you don't follow the rules of Google land, you may be in for a big dip in your organic traffic, if you haven't already seen it. Here's a few points to remember, especially when we take the changes that come with Google's latest update, "Penguin".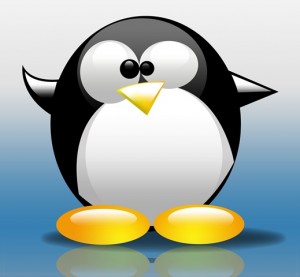 Doorway Pages
Doorway pages are pages that usually filled with content that only take a user to one page, which would be a point of purchase. Google has learned over the last few years that these pages are often filled with spam and present a terrible user experience for those who click on those links. While Google never did really like doorway pages, you'll find that they've never really done anything about it. If you've got several doorway pages, you may want to reconsider your strategy before Google throws your site in the penalty box.
Content is Still King…if it's Unique
Google has always favored unique content in search results. The "Penguin" update within their search engine algorithm is going to further penalize those who use content that isn't unique to their own site. Even if you've written the content yourself, Google's way of choosing which site to display may not play out in your favor. If you've got loads of content on your site, consider a writing service like Copyscape to keep an eye out for anyone stealing your hard-earned words.
Hidden Text and Links
While this is somewhat of a high school beginner tactic, Google has made it quite clear that they will not tolerate hidden text and links within any website. Normally, this sort of penalty was reserved for pages that were reported and were found to be spammy. Google has decided to lay down the law and will not tolerate ANY hidden content within your website, spammy or not. This is one of the ways to get your site penalized quickly, so double check your site now and make adjustments as necessary.
Link Building
If you were working with an SEO agency, at some point you may have been signed up for link building services that helped generate links to your site through link farming. While the major players in this sort of service were quickly weeded out by Google, there were still culprits getting away with this black hat SEO practice. You've now got to put serious effort into your link building program, and make sure that all of your links come from legitimate useful sites. Anyone caught using link farms will, yup, you guessed it, be penalized.
While the Penguin update is quite the act of Google putting the hammer down, if you've always followed content guidelines from the number one search engine in the world, you should have no problems continuing to rank as you did before the update.