What are QR Codes?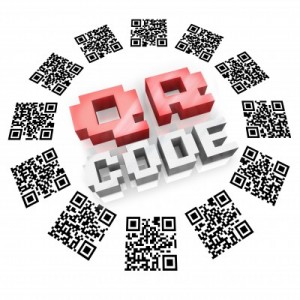 QR codes are simply means Quick Response Codes. We all know that bar codes are useful for product identification, product pricing. QR codes are two dimensional bar codes first created by a Japanese corporation named as Denso-Wave Corporation in the year 1994. Since then the popularity of QR codes is spreading across the globe like a wildfire. Its ability to deliver quick response to all types of scanners makes its name worthwhile to use.
Business benefits of QR codes
The actual use of QR codes is to store different types of data and information regarding business in the form of bar codes. The bar code type of graphic has the ability to store more than 7000 characters which looks much like traditional bar codes. The ability to store huge amount of data in tiny bar codes makes QR codes much more useful from business point of view.
QR codes are especially helpful for increasing the brand awareness in the minds of the consumers. These codes are easily readable with the help of smartphones such as Android and iPhone. There are enormous business benefits of using QR codes. Some of the most prominent benefits are as follows.
1) Improved brand awareness – Traditional bar codes are very limited in terms of brand promotion. QR codes can work much more effectively when it comes to business promotion. By using QR codes, any consumer can easily scan the products with the help of his/her smartphone and can visit the website or blog of the company. Once the customer reaches the website of the company, automatically there are more chances to promote other products to that particular consumer and hence to improve the brand awareness of the company.
2) They are very cost effective – If you start using QR codes for your every product then you can obviously boost your chances of new customer acquisition and brand improvement. QR codes are very important in reducing all the necessary paper work in the company and all the sales and marketing can be done on the company website. Therefore, sales and marketing expenses as well as paper work can be reduced to greater extent once we start using QR codes.
3) Quick response marketing method – Once any business starts using QR codes then the consumers can instantly get information about current and upcoming products via the company website through the consumer&rsquos smartphone. We can literally call this as a quick response marketing method as customers can get real time information about company products quickly and without any waiting time.
4) QR codes can be embedded easily with different marketing channels – To promote business effectively, we can embed QR codes with different offline marketing media such as flyers, billboards, brochures, signs and business cards. The website and any other product information can easily be added to QR codes that can be scanned using any smartphone. So consumers can easily get any company related information at any given time.
5) They are great for simple call to action activities – We can link QR codes literally to any type of digital content such as how to videos, website, Twitter profile, Facebook profile, audio files, etc. You can also provide promos and product discounts to your consumers through QR codes.