The five things that businesses tend to do wrong when using Facebook are: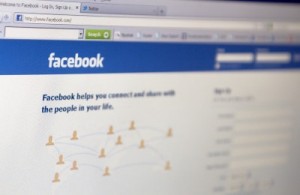 1. Broadcasting
2. Not investing adequate time
3.  Being boring or predictable
4.  Failing to learn about Facebook Mechanics and Tools
5.  Violating Facebook terms
The number one mistake and Facebook users make is broadcasting messages rather than providing useful and engaging content for their users.  The goal is not to just self promote.
The number two mistake is all about investing adequate time.  Users will easily see whether or not you're actually putting in the planning or effort needed for a successful Facebook or Social Media Marketing campaign.
Being boring or predictable is the number three mistake that users commonly make.  To keep Facebook users coming back you must not create too much filler content and create more engaging content or posts.
Facebook has a number of mechanics or tools available to Facebook business users.  Failing to learn more about that is the number four mistake Facebook business users make.  Learning analytics tools integrated into Facebook such as Facebook Insights are key to running a successful social media campaign.
The final common mistake among Facebook business users is violating Facebook terms.  Facebook has strict rules regarding contests and how groups are created.  Having a good knowledge of the Facebook terms and conditions will help keep you from jeopardizing all the time and effort that you've put into creating such items.
Source: Mashable | American Express OPEN Forum